Do I Need A Cosmetic Dentist?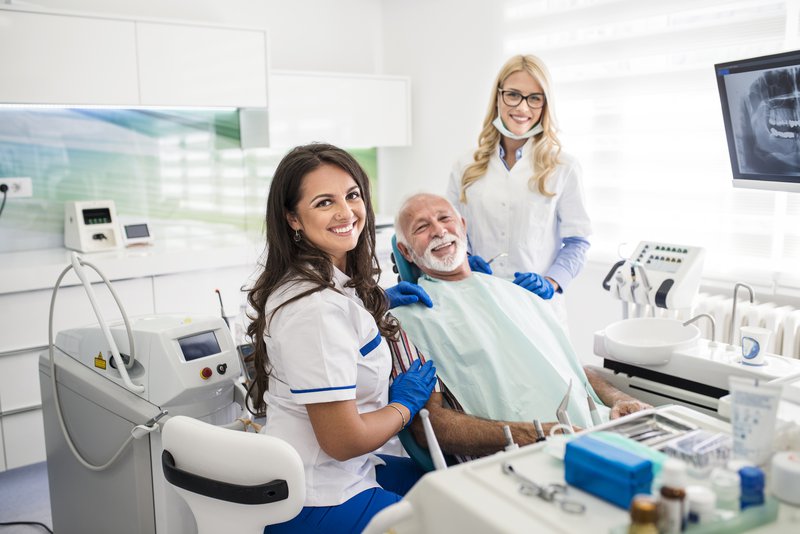 Wondering where to find a dentist near me or even a dentist near me in Richmond Hill? Well, what's more, important is to consider the type of dentist you are seeking out. People usually get their routine check up every 6 months. A regular routine dental checkup usually consists of a scaling, a cleaning, a polishing, a fluoride treatment and it may even include an Xray examination. It's something you've done for years and years without thinking about it; and that's a good thing because without regular checkups your teeth can be susceptible to cavities, gum disease, and other tooth disorders. But there are some things that regular checkups cannot do. Yellowing teeth, receding gum line, an extracted tooth or crooked teeth are all instances when you may need something a little different. This is when many people turn to cosmetic dentistry.
Why Should I Choose A Cosmetic Dentist in Richmond Hill?
Cosmetic dentists and orthodontists are not always linked to your regular dental office. Ideally, you would find an office like Tower Hill Dental that offers regular dental procedures as well as cosmetic dental services all under one roof.
The reason for choosing a cosmetic dentist is because you don't just want your teeth to function well, you want them to also look amazing. Sometimes your smile is the first impression you give, in a job interview, meeting a blind date or meeting the in-laws for the first time. But with a beautiful smile comes personal confidence, the confidence you can use to improve many different aspects of your life. For example, let's take Invisalign. It's a longer procedure and takes some months for the results to be visible. But after living your whole life with crooked teeth, having straight, pearly whites will feel like a massive weight off your shoulders. Not only is Invisalign applied for cosmetic reasons, but straightening your teeth with the help of an orthodontist can reduce migraines and issues with TMJ. Cosmetic dentistry isn't just a fancy add on to your normal treatment. It often goes hand in hand with conventional treatment and enhances procedures that are already in place.
What are Some of the Most Popular Cosmetic Dentistry Procedures?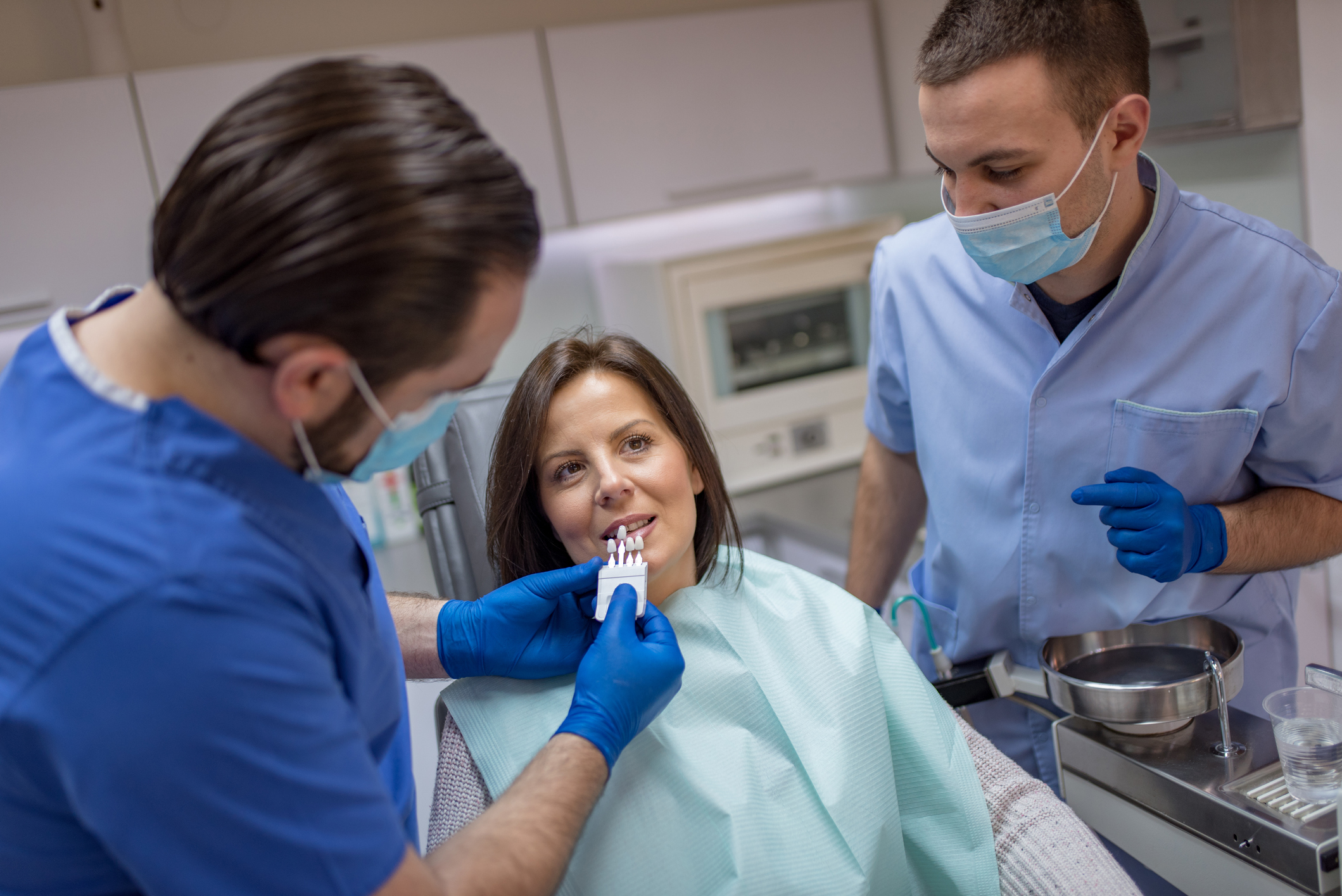 Professional Whitening System
One of the most popular cosmetic dentistry procedures offered by Richmond Hill dentists is the professional whitening system. Tower Hill Dental's professional whitening system has been proven to lift unwanted stains off of teeth that have darkened with age or that have accumulated food and drink stains. They offer their whitening services both in-office and as a take-home tray that you can administer yourself at home.
You may ask, why not purchase white strips at the drugstore. Aren't they made with the same materials and do the same job? The truth is, it's important to get your teeth whitened by a professional because your cosmetic dentist can tailor your treatment to your specific needs. These needs can range from tooth sensitivity, cavities, crowns, and darker stains. Chemical whiteners you can buy from the store may cause adverse reactions that can be avoided when you consult a professional.
Invisalign
What is Invisalign? It's bracing without the awkward, annoying metal parts, basically, invisible braces. They have even been proven to correct smiles faster than conventional braces. Clear aligners are administered to you by an orthodontist or an orthodontist in Richmond Hill at certain intervals in the treatment. The aligners will move, your teeth up, down, horizontally and vertically, even in a rotational way. Through expert state of the art technology, we are able to custom make aligners that fit your teeth exactly. Orthodontists will map out a custom treatment plan so you'll be able to see the difference each time you get a new set of aligners. Orthodontists swear by Invisalign, with Invisalign, pain is often minimized and it's so much better to wear around the office than those clunky metal braces.
Veneers
Veneers are usually made of ceramic and are basically custom-designed shells that can fit snugly on a broken or compromised tooth. At Tower Hill Dental, our veneers are expertly made to hide some of the most troublesome teeth. They go hand in hand with tooth implants and can be useful alongside conventional dentistry.
Is Cosmetic Dentistry Safe?
Cosmetic dental procedures are very similar in process to regular dental procedures. The only difference is the end result. Cosmetic dentistry aims for a more aesthetically pleasing smile and regular dental work aims for dental health. Because their processes are so similar, they pose the same amount of risk, and that's very little. Invisalign, as well as metal braces, pose probably the least risk of the dental procedures available.
One of the only side effects of teeth whitening is increased sensitivity to teeth overtime. This can be curbed by your dentists by applying less bleach to the formula and customizing your treatment as much as possible.
Sometimes when veneers are applied in conjunction with a dental implant, the tooth needs to be shaved down and restructured. This procedure can be complex and the dentist can cause trauma to the tooth which could result for the need of a root canal down the line. These are rare instances, but there have been cases reported.
So you see, cosmetic dentistry poses almost the same risks as any old dental procedure. As long as you consult the right cosmetic dentists like the ones on the Tower Hill Dental Team, you will be in the best, capable hands.
Sedation Cosmetic Dental Treatments
Many offices will offer sedation as an option when foregoing cosmetic and regular dental treatments. Sedation can be useful for lengthy complex procedures but can be used for a variety of procedures no matter their length or type.
The type of sedation used at Tower Hill Dental does not involve the use of needles or injections and provides a safe and comfortable experience. The sedation is just enough to make you just enough comfort and so that time passes by quicker.
How Do I Know I Need Cosmetic Dentistry Treatment?
People usually are drawn to cosmetic dentistry when they notice their teeth aren't looking as healthy as they used to. Many factors such as old age, the type of food you eat, bruxism habits and how many times you frequent the dentist office may have an impact on whether you will need cosmetic dentistry down the line. Wear and tear of teeth happen and it often happens slowly and gradually. But if you notice something early on, you can attempt to "nip it in the bud" and get cosmetic therapies going as soon as it appears before it gets worse.
My teeth are stained:
Teeth staining is so common and almost everyone in the world will be succumbed to this at least once in their lifetimes. If you regularly drink coffee, red wine, or dark sodas, stains can become a problem on your teeth. The same thing goes for those who smoke, tobacco can leave some nasty yellow stains that is most definitely nothing to smile about.
Cosmetic dentistry at Tower Hill Dental presents professional whitening that can get into all the nooks and crannies of your smile, tint away the yellow and welcome sparkling, beautiful white smiles. Stain-free!
I don't like my smile when I look in the mirror:
When you look in the mirror, what do you think? Are you thinking: "Hey! Who's that bombshell beauty who's gonna totally work it at this board meeting." Or are you thinking something more along the lines of…"Oh hey, looking okay, but not that smile, maybe I'll just keep my mouth closed." Being disappointed in our smiles is a very common feeling. But it's possible to turn that frown upside down and to even make it into a feeling of confidence. Your smile is kind of like a trademark, and it gives you that confidence boost you might need at work.
You have missing teeth:
Missing teeth is quite a big deal and something we don't take lightly at Tower Hill Dental. To prevent a future infection in the area, it's recommended to get a dental implant. Whether you lost your tooth through an accident, a sport's injury or by natural causes, dental implants can be applied to the affected area. Dental implants can even be more comfortable than traditional dentures. They are less likely to come off even though eating hard foods like apples and cobs of corn.
My job requires me to be on stage or in the spotlight: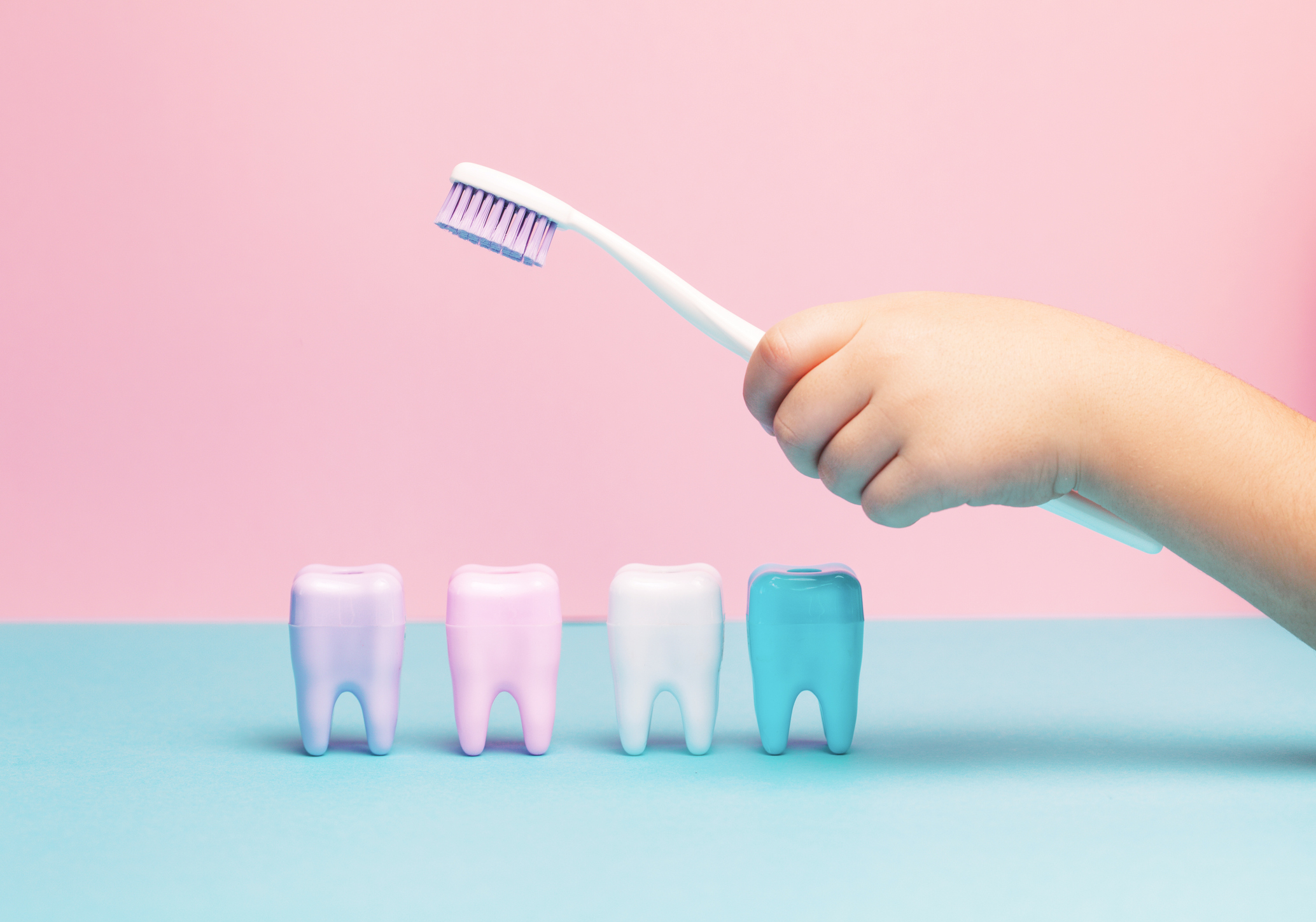 If you have one of those jobs where you're being judged, assessed and looked at all day, then investing in a top-notch smile could be a viable one for you. If you're the CEO of a business, know that you are the reflection of that business whether you like it or not. What you wear, how you walk and of course, your smile all plays a part in how your consumers judge you. Even though it would be cool to wear crocs for work, you can't help but think people might stare, right?
You may be experiencing:
Crooked teeth
Chipped Teeth
Yellowing or staining of teeth
Missing teeth
At Tower Hill Dental Richmond Hill family dentist, we take all of your issues and concerns into account and set up a comprehensive treatment that is specialized to your needs as the patient.
What's the Difference between Family Dentistry and Regular Dentistry?
When seeking out a dental professional, it's important to know what you're looking for. The basic difference between family dentistry and a regular dentist is a family dentist has the tools, equipment, and knowledge to treat patients of all ages all under one roof. A regular dentist, although just as qualified as a family dentist, simply won't be able to treat all of your family members at once as the only treat specific ages.
Family dentists in Tower Hill Dental are educated in pediatric techniques such as proper brushing and can educate your kids about how to take better care of their teeth. Family dentists can also treat seniors who need dentures and can instruct on the proper ways to use them.

Family and cosmetic dentistry coming together is a relatively new thing, but it's becoming more and more popular. Cosmetic dentistry procedures like Invisalign can straighten out your child's teeth giving him/her more confidence at school and avoid health issues down the line. If your child is missing a tooth from a sport's injury etc. that is fixable as well. Since there are many crossover techniques between regular family and cosmetic dentistry; cosmetic and regular dentistry has joined forces to treat people both old and young.
The offices at a lot of Richmond Hill family dentists usually have a calm, relaxed atmosphere which tends to make kids feel happy and at ease, it's also a no-stress zone for parents. At Tower Hill Dental, our Richmond Hill dentist office waiting area is designed to help you relax. The Tower Hill Dental team is known to be one of the most positive and friendly in the area. They will no doubt make your experience as reassuring and calming as possible. Even if it's a dental emergency, our team is trained to handle these stressful situations with ease and tact.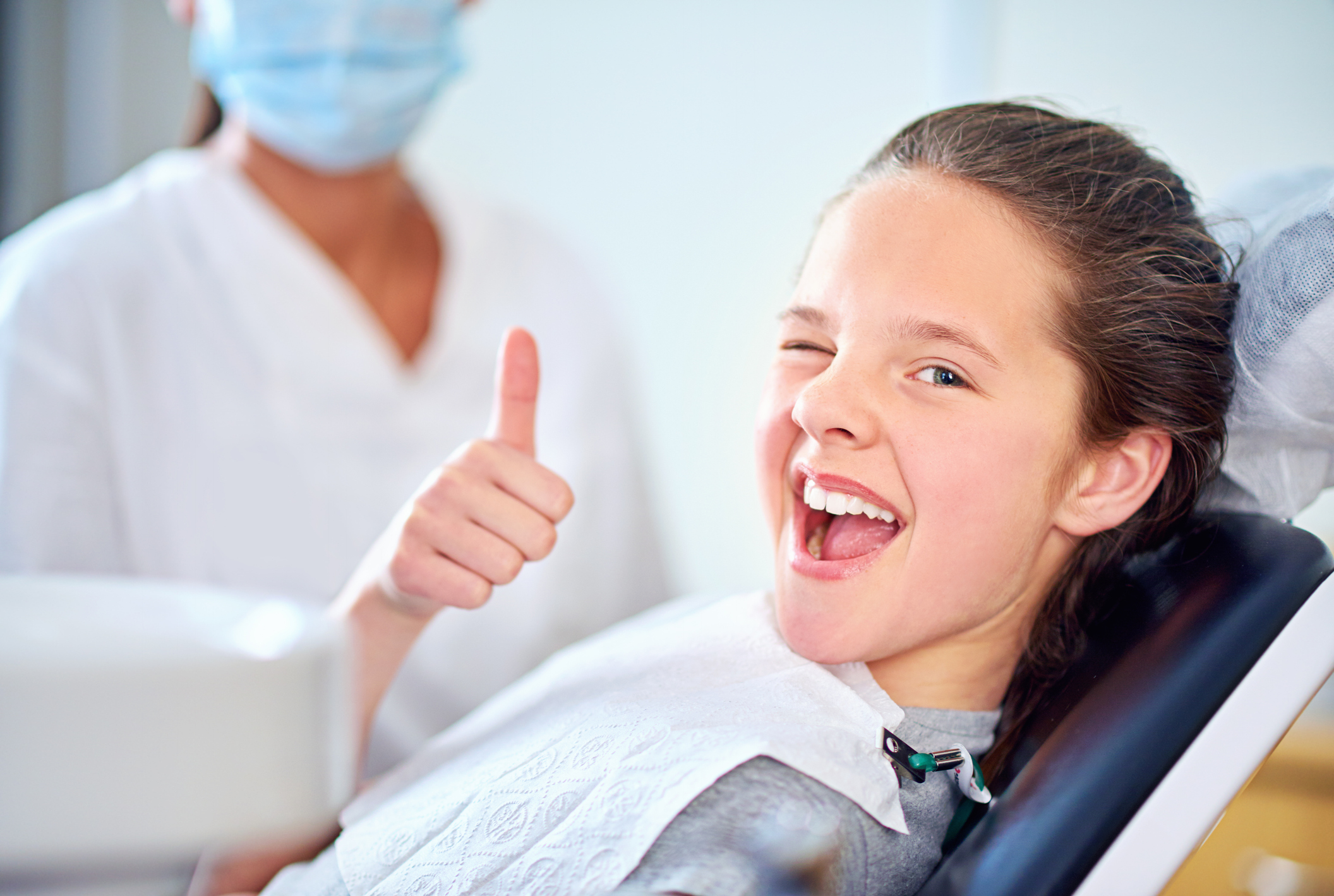 If you are a family or even an individual who would rather have their dental treatment all done in one place and you like the sound of a friendly atmosphere, then perhaps a family dental clinic would be right for you.

Whether you think you need a dental implant, an orthodontist or both at the same time, Tower Hill Dental has got you covered. Tower Hill Dental is one of the top-rated Richmond Hill dentists you will find in the GTA area. This Richmond Hill family dentists instills a positive atmosphere and experience for every patient. Your first experience at Tower Hill Dental will no doubt reinforce the positive impression of your initial call. It can be hard to find the right "dentist near me," in the GTA. Knowing that Tower Hill Dental provides all the knowledge, equipment, state of the art technologies, cosmetic dentistry and treatments for all ages all under one roof means that you will never have to move around from office to office. All of your dental needs are provided for you at Tower Hill Dental.
If you think you may need cosmetic dentistry based on the above criteria, there's no harm in setting up a consultation and trying a treatment plan on for size at an orthodontist in Richmond Hill or a Richmond Hill dentist. When searching for dentists near me or dentists near me in Richmond Hill, consider Tower Hill Dental, our cosmetic dentists have experience with a wide array of issues and will be able to help you find the appropriate solution for your specific need.